[cmsms_row data_padding_bottom="0″ data_padding_top="0″ data_color="default" data_padding_right="0″ data_padding_left="0″ data_width="fullwidth"][cmsms_column data_width="1/1″][cmsms_slider slider_plugin="layer" slider_layer="3″][/cmsms_column][/cmsms_row][cmsms_row data_padding_bottom="20″ data_padding_top="0″ data_bg_color="#fafad2|100″ data_color="default" data_padding_right="3″ data_padding_left="3″ data_width="fullwidth"][cmsms_column data_width="1/1″][cmsms_heading type="h1″ line_height="80″ font_weight="normal" font_style="normal" text_align="center" margin_top="0″ margin_bottom="0″ animation_delay="0″]Long Island's Beloved Free-Roaming Cat Shelter[/cmsms_heading][cmsms_text animation_delay="0″]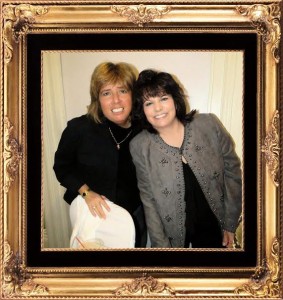 We rescue, rehabilitate and place homeless felines as well as shower them with love throughout the process. The cats may be
from animal shelters, or found stray, abandoned, neglected and/or abused.
When cats arrive our our center, they are given freedom to roam as they would in a
permanent home, an environment conducive to both physical and psychological healing.
Our Volunteers and sponsors are the backbone of All About Cats.
We welcome you to stop in for a visit or to pick up some cat supplies.
[/cmsms_text]
[cmsms_text]
[/cmsms_text][/cmsms_column][/cmsms_row][cmsms_row data_padding_bottom="50″ data_padding_top="35″ data_bg_color="#e2e093|100″ data_color="default" data_width="boxed"][cmsms_column data_width="1/1″][cmsms_heading type="h2″ font_size="30″ line_height="40″ font_weight="bold" font_style="normal" text_align="left" color="#4e443c|100″ margin_top="0″ animation_delay="0″]Meet Some of Our Friends[/cmsms_heading][cmsms_heading type="h5″ font_size="16″ font_weight="bold" font_style="normal" text_align="left" color="#953c40|100″ margin_top="0″ margin_bottom="0″ animation_delay="0″]We can use your support to give these stories their happy endings.[/cmsms_heading][cmsms_posts_slider orderby="name" order="DESC" post_type="project" portfolio_categories="adult-cats,stories" columns="4″ pause="7″ portfolio_metadata="title,excerpt" animation_delay="0″][cmsms_heading type="h5″ font_size="15″ font_weight="bold" font_style="normal" text_align="left" color="#953c40|100″ link="http://allaboutcats.org/donate/" target="self" margin_top="0″ margin_bottom="0″ animation_delay="0″]Even if you aren't ready to have a pet of your own, there are more ways you can help.[/cmsms_heading][/cmsms_column][/cmsms_row][cmsms_row data_width="fullwidth" data_padding_left="0″ data_padding_right="0″ data_color="default" data_padding_top="0″ data_padding_bottom="0″][cmsms_column data_width="1/1″][cmsms_divider width="long" height="1″ style="solid" position="center" margin_top="0″ margin_bottom="0″ animation_delay="0″][/cmsms_column][/cmsms_row][cmsms_row data_width="fullwidth" data_padding_left="0″ data_padding_right="0″ data_color="default" data_padding_top="0″ data_padding_bottom="0″][cmsms_column data_width="1/1″][cmsms_divider width="long" height="1″ style="solid" position="center" margin_top="0″ margin_bottom="0″ animation_delay="0″][/cmsms_column][/cmsms_row][cmsms_row data_padding_bottom="80″ data_padding_top="50″ data_color="default" data_width="boxed"][cmsms_column data_width="1/1″][cmsms_heading type="h6″ font_size="32″ font_weight="normal" font_style="normal" text_align="center" color="#4e443c|100″ margin_top="0″ margin_bottom="0″ animation_delay="0″]Thank you to our supporters who make our work possible.[/cmsms_heading][/cmsms_column][/cmsms_row][cmsms_row data_padding_bottom="50″ data_padding_top="30″ data_bg_color="#fafad2|100″ data_color="default" data_width="boxed"][cmsms_column data_width="1/4″][cmsms_image align="center" caption="The All About Cats Rescue Spay and Neuter Clinic is up and running. Appointments are being taken for Sunday, September 10th and can be scheduled by calling (516) 582-6137. Cats must be brought to the clinic (located directly behind the All About Cats Rescue) between 9AM and 9:45AM. Cats scheduled to receive spay/neuter or vaccine should not eat or drink anything after midnight the day of their appointment. " link="http://www.allaboutcats.org/wp-content/uploads/2017/08/AAC-SPay-and-neuter-cliinic.jpg" animation_delay="0″]4795|http://www.allaboutcats.org/wp-content/uploads/2017/08/AAC-SPay-and-neuter-cliinic-225×300.jpg|medium[/cmsms_image][/cmsms_column][cmsms_column data_width="1/2″][cmsms_heading type="h3″ font_size="24″ font_weight="bold" font_style="normal" text_align="left" color="#4e443c|100″ margin_top="0″ margin_bottom="40″ animation_delay="0″]Learn About Our Center[/cmsms_heading][cmsms_text animation_delay="0″]
[/cmsms_text][cmsms_image align="left" link="http://www.allaboutcats.org/wp-content/uploads/2016/06/Lost-Pet-USA-Logo.jpg" animation_delay="0″]4687|http://www.allaboutcats.org/wp-content/uploads/2016/06/Lost-Pet-USA-Logo-300×145.jpg|medium[/cmsms_image][cmsms_image align="none" caption="When you shop on Amazon Support All About Cats Rescue " link="http://www.allaboutcats.org/wp-content/uploads/2015/09/16343544_10202920670455180_1053511723_n.png" animation_delay="0″]4750|http://www.allaboutcats.org/wp-content/uploads/2015/09/16343544_10202920670455180_1053511723_n-300×118.png|medium[/cmsms_image][/cmsms_column][cmsms_column data_width="1/4″][cmsms_sidebar sidebar="home-page-sidebar"][cmsms_image align="none" link="http://www.allaboutcats.org/wp-content/uploads/2016/06/BISSELL-PFP-Logo.jpg" animation_delay="0″]4686|http://www.allaboutcats.org/wp-content/uploads/2016/06/BISSELL-PFP-Logo-300×219.jpg|medium[/cmsms_image][cmsms_image align="center" link="http://www.allaboutcats.org/wp-content/uploads/2017/02/Final-Free-Spay-and-Neuter-Program.png" animation_delay="0″]4758|http://www.allaboutcats.org/wp-content/uploads/2017/02/Final-Free-Spay-and-Neuter-Program-232×300.png|medium[/cmsms_image][cmsms_image align="left" link="http://www.allaboutcats.org/wp-content/uploads/2015/12/maddies-fund_square_color.jpg" animation_delay="0″]4718|http://www.allaboutcats.org/wp-content/uploads/2015/12/maddies-fund_square_color-300×255.jpg|medium[/cmsms_image][/cmsms_column][/cmsms_row][cmsms_row data_width="boxed" data_padding_left="3″ data_padding_right="3″ data_color="default" data_bg_position="top center" data_bg_repeat="no-repeat" data_bg_attachment="scroll" data_bg_size="cover" data_bg_parallax_ratio="0.5″ data_padding_top="0″ data_padding_bottom="50″][cmsms_column data_width="1/1″][cmsms_gallery layout="hover" gallery_type="grid" gallery_padding="10″ image_size_slider="full" image_size_gallery="full" hover_pause="5″ slider_effect="slide" slider_autoplay="true" slider_slideshow_speed="7″ slider_animation_speed="600″ slider_pause_on_hover="true" slider_rewind="true" slider_rewind_speed="1000″ slider_nav_control="true" gallery_columns="4″ gallery_links="lightbox" animation_delay="0″][/cmsms_gallery][/cmsms_column][/cmsms_row]