[cmsms_row data_width="boxed" data_padding_left="3″ data_padding_right="3″ data_color="default" data_bg_position="top center" data_bg_repeat="no-repeat" data_bg_attachment="scroll" data_bg_size="cover" data_bg_parallax_ratio="0.5″ data_padding_top="0″ data_padding_bottom="50″][cmsms_column data_width="1/1″][cmsms_text animation_delay="0″]
Adopting a Cat Couldn't be Easier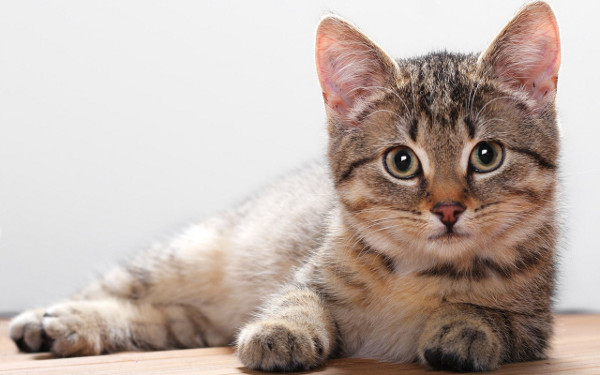 See our current cats and kittens for adoption on PetFinder.com. Check back weekly for updates.
We become very attached to the cats and kittens that come through our program. We nurse them back to health and watch them blossom after being abandoned and discarded like yesterday's news. Because of this we are very cautious when it comes to finding a lifetime home for them. Potential adopters are screened closely to ensure that they have the means and the desire to make this lifetime commitment.
We ask that you do not declaw your cats, wherever you adopt them from. Declawing is inhumane and totally unnecessary. Please ask us about other alternatives. Some cats in our care are declawed before they arrive, if this is important to you, we are happy to point out the ones who are already declawed.
All cats should be kept indoors as part of the family. Outdoor living is very dangerous to pets (cars, dogs, unsupervised kids, poisons, disease, etc.) Please keep your new family member safely indoors.
All animals in the household must be up to date on shots, spayed or neutered and in good standing with your veterinarian.
The front office where we finalize the paperwork for you to bring home your new best buddy.
You can view some of our available cats online or visit our Adoption Center every day of the week.
Before you adopt…ask yourself if you are ready for a 15+ year commitment.
The Step-by-Step Adoption Process
[/cmsms_text][/cmsms_column][/cmsms_row]