Adopting a Cat is Simple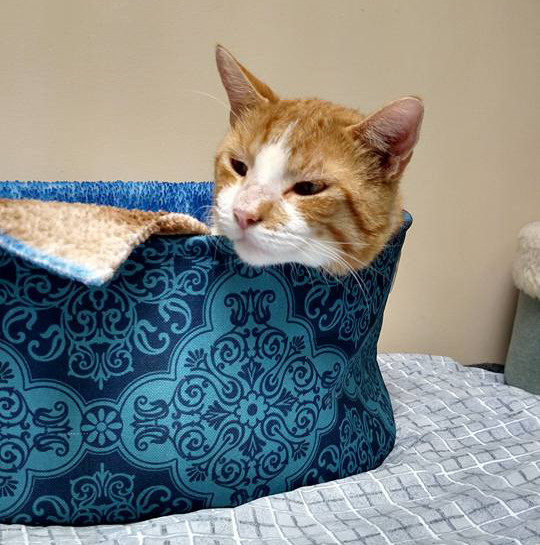 Our Process
1 – Find a Cat:
Either come in to our rescue center and find a cat you are drawn to, or search our available cats online at
Petfinder.com
. Be sure to check back often as updates are made daily. You can even have an email sent when a cat is found that matches your search criteria.
2 – Let Us Know:
Notify the All About Cats staff when you have found a cat you want to adopt either directly or through Petfinder.com.
3 – Follow-up Contact:
After receiving your inquiry, we will get in contact with you if we haven't spoken already.
4 – Complete an Adoption Interview:
It is important to us that our cats are placed in loving long-term homes. Compatibility is assessed, and we make sure that adoptive "parents" fully understand the commitment that it will take to raise a cat. While this is not a complicated step, it is necessary to ensure that cat and potential new owner are a perfect match. Both medical and behavioral information will be reviewed, and policies and services will be explained.
5 – Needed Food and Supplies Discussed:
We will make sure that the new owner is knowledgeable about what their new family member will need. For added convenience, our facility includes a well-stocked store.
6 – Adoption Fee Collected:
The nominal fee we charge helps cover the medical care of the cat, as well as food and transportation costs. It also serves as a general donation which helps us continue our rescue efforts.
7 – Take Your New Friend Home:
At this point, you can take your newly adopted cat home. And, remember, we are always here to advise or assist along this journey with your pet.