Schedule Your Appointment
We work by appointment only and only on the scheduled clinic days.
To schedule or cancel your appointment, please be sure to call us at:
(516) 582-6137
Clinic Location: 111 East Sunrise Highway, Freeport, NY 11520
Our Standard Appointment Includes the Following
$95 Per Cat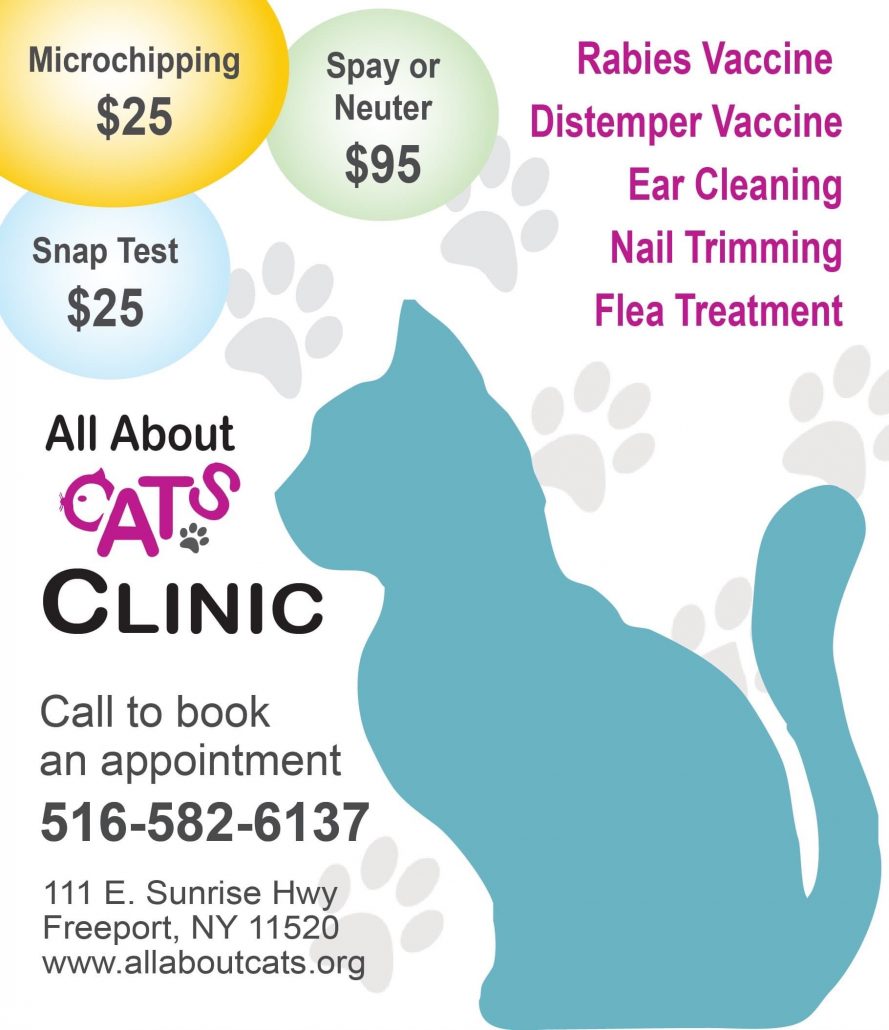 No food or water after midnight
Drop off between 9:30 AM - 9:45 AM
Pick up between 1:30 PM - 2:00 PM
Cats must weigh at least 4 pounds
Please bring any medical records
Donate
Securely Donate via PayPal
Thank you for your interest in helping the rescued cats at All About Cats. The animals depend on your kindness. There are many ways you can help: by donating your volunteer time, money, in-kind gifts, or by fundraising. Every little bit helps!
About Monetary Donations
All About Cats Rescue is a recognized 501(c)(3) not-for-profit organization. All donations are tax deductible and the kitties will love you for it. You can make a secure donation online or mail a check if you prefer to All About Cats Rescue, 111 East Sunrise Highway, Freeport, NY 11520.